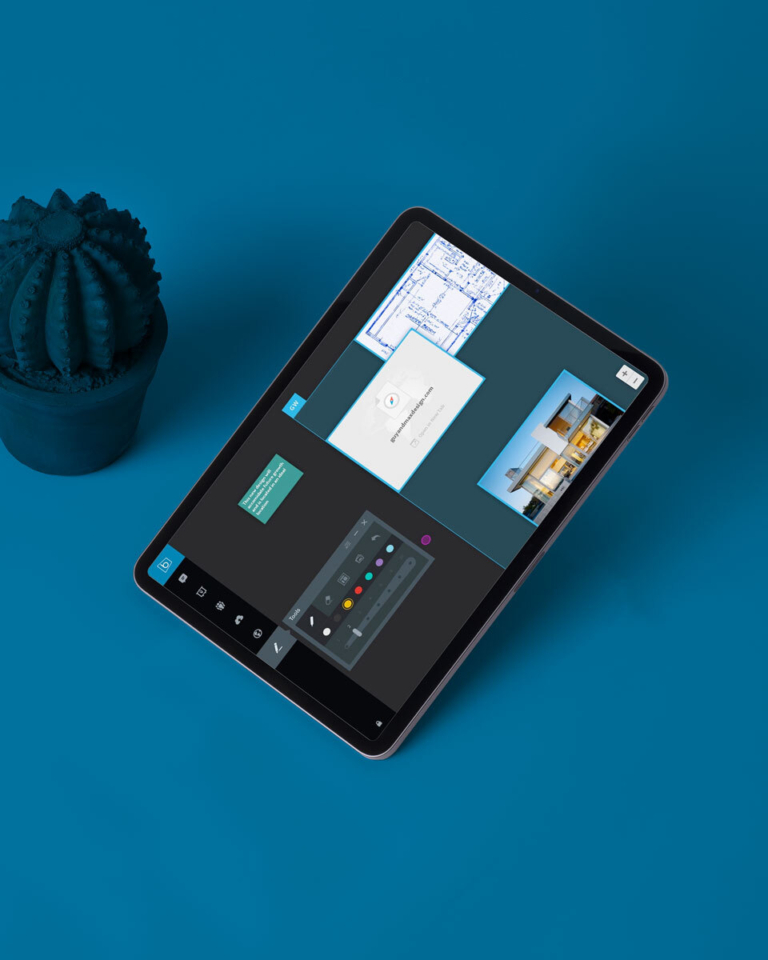 Bluescape
A powerful platform that allows teams to collaborate from any device, on a global scale
Learn more
Expertise
Webapp

Native iOS

AWS Serverless

Strategy

Conceptual Design

UX/UI

Product Design

Development
The creative process: it's the backbone of innovation, and also an intangible, beautiful mess. After extensive work in a wide range of industries, a global workspace design firm saw the emergent potential for a virtual workspace that could elegantly enable—and simplify—the creative process, connecting teams across all devices, locations and time zones.
The Opportunity
Haworth is a well-established office design firm that creates products to inspire creative, collaborative workspaces around the world. In 2010, they perceived an opportunity emerging across all of their projects—the digital externalization of collaborative ideation.
The firm approached Substantial to co-create Bluescape: an infinite, collaborative, virtual workspace enabling anyone to create, communicate, and share their work across time zones and devices - from tablets to wall-sized multi-touch screens. The company sought a way to connect showrooms on six continents, digitalizing collaboration between people from Shanghai to San Francisco.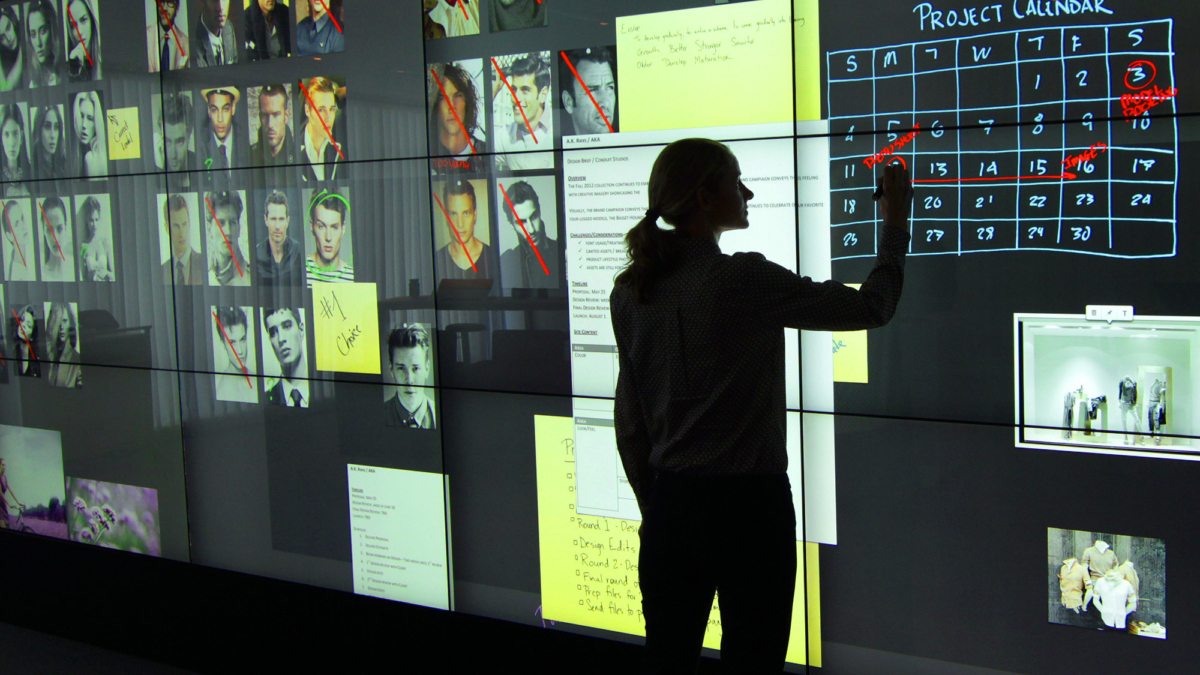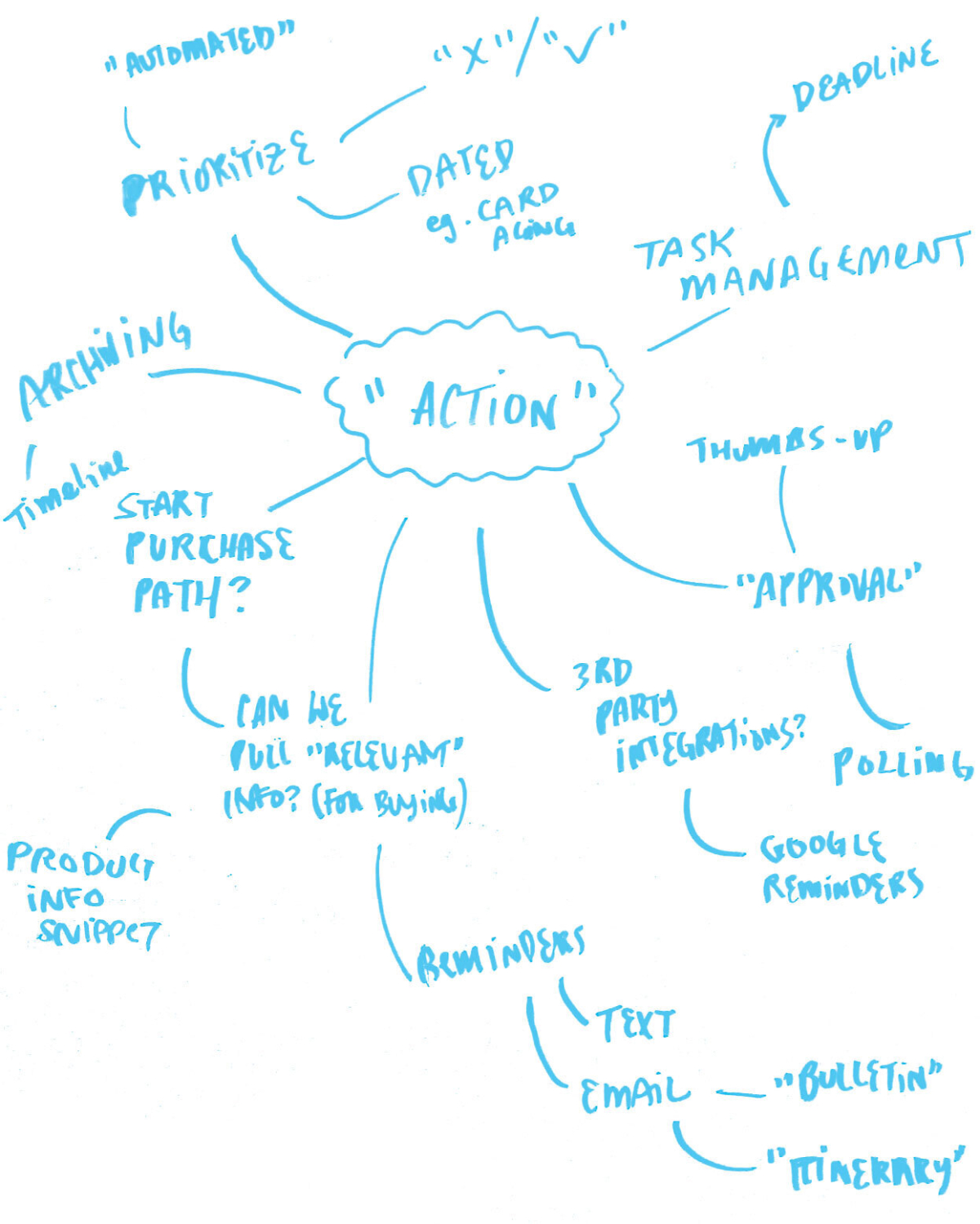 Strategic Vision
After early product concepting and prototyping initial hardware, Haworth partnered with Substantial. Originally scoped only for hardware testing, our journey together soon expanded comprehensively. The assignment evolved to include product strategy, design and development, and taking the product to market.
Beginning with an initial strategy from Obscura Digital and a single hardware screen that posed myriad technical challenges, we pushed the Bluescape vision forward into reality. We paired with Bluescape to turn Obscura Digital's initial strategy comprising a multi-screen digital collaborative ecosystem into an MVP launch. After launch, we mapped the product for the future, supporting the technology for over four years.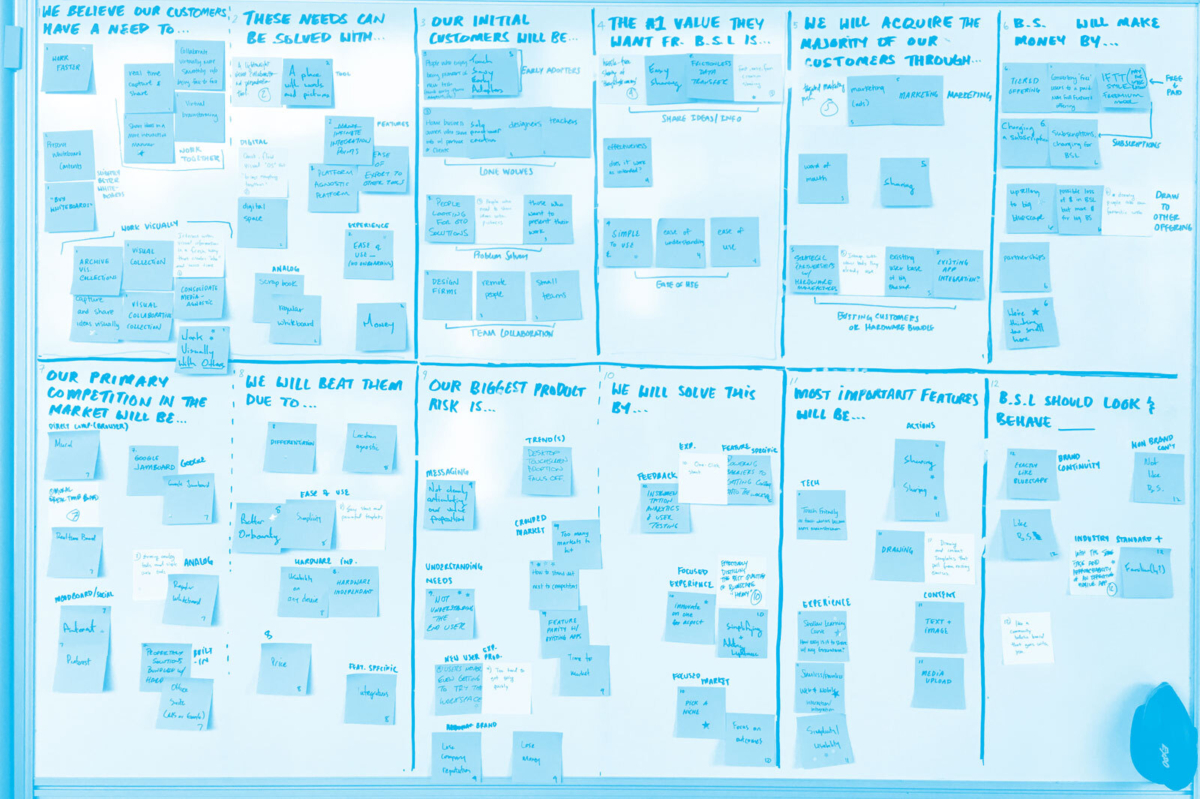 Design & Build
For our design team, the overarching consideration was the creation of a new product that felt familiar and consistent across multiple devices, including tablets, desktop, and touchscreen walls.
Creating Bluescape presented challenges to our design and development teams, who addressed technical challenges ranging from low-level input capture and hardware integration to architectural design for scalability and latency.
The design and development stage involved the prototyping and optimization of an interactive wall feature, which delivers elegant visualization of data at large scale, and exists as the central nucleus of creative sessions. We optimized Bluescape for desktop and tablet, enabling team members to manage their workspaces and contribute ideas directly, either in-person or remotely, contributing to past or future sessions at any time.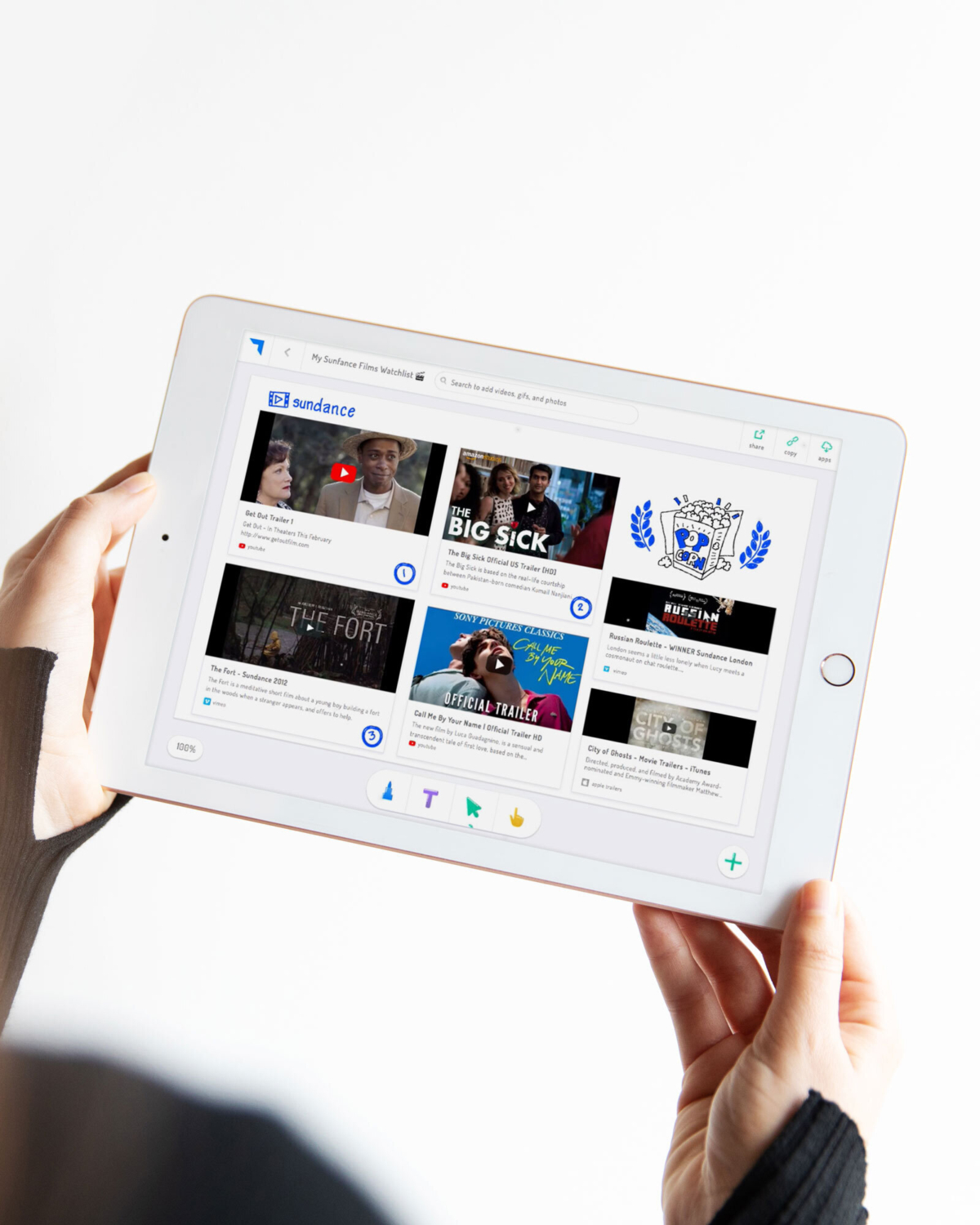 Optimize
Through research, prototyping, and experimentation, we expanded the digital workspace capabilities from one screen to a matrix of up to fifteen connected screens. Haworth was able to demo this Bluescape experience at NeoCon in 2011–just six months from the start of our engagement. We then helped them refine the product and launch it to market.
Evolve
Our collaboration resulted in a platform that's changed the way people work together, as Bluescape accelerates project timelines, decision-making, idea generation, and business results in a visualized, immersive environment. Across devices worldwide, Bluescape covers the equivalent of nearly 145 football fields of virtual space.
Four years later, Bluescape—having become its own business entity—asked Substantial to revisit the original strategy to help align their teams, reset their roadmap, and launch a re-envisioned product that could be sustained by their in-house teams. In this iteration, built with two audiences in mind—a remote individual accessing the digital workspace, and project groups working together at the wall-sized touchscreen. We enhanced the cloud-based experience of the Bluescape workspace for easy access from any device, at any time, and built an administrative experience to help manage digital workspaces over time. This allowed Bluescape to both expand their market and grow their business.
"

Substantial had the fearlessness, and chops… There are very few companies out there that are experienced in creating large, interactive virtual workplaces. They quickly grasped how to translate our requirements into an executable, achievable, cost-efficient plan.

Demian Entrekin : Chief Technology Officer / Bluescape
From law enforcement to architecture, our collaboration with Bluescape has improved workflow and collaboration across a multitude of industries on a global scale.
Fast Facts
145
football fields of virtual space
6
months from dream to trade-show ready
Let's build a better future, together.