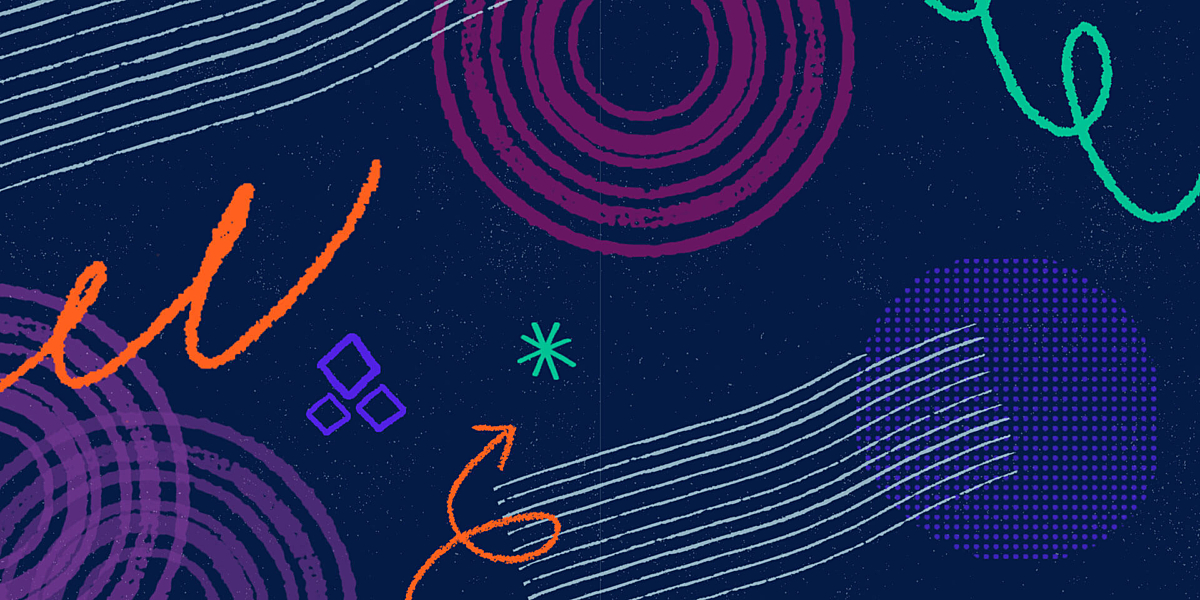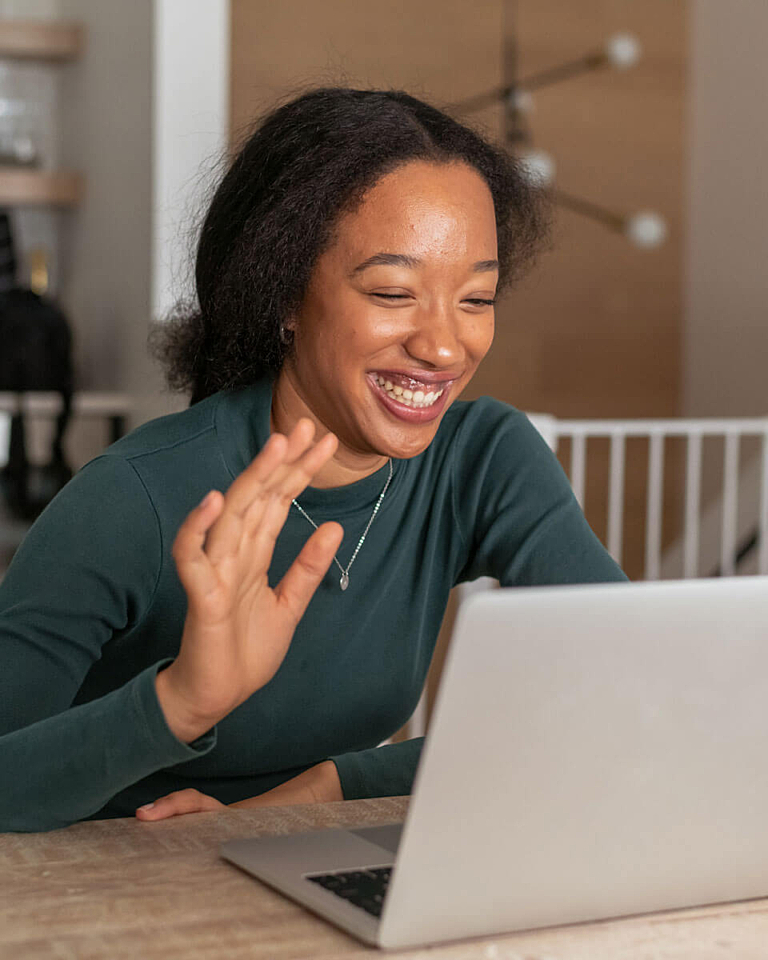 Khan Academy
Leveraging research and storytelling to benefit historically under-resourced communities
Learn more
Expertise
Equity-centered User Research

Qualitative Study Design + Implementation

Foundational/Primary Research

Visual Storytelling

Research, Insights + Opportunity Mapping
Khan Academy is a nonprofit with the mission to provide a free, world-class education to anyone, anywhere. Its flagship product offers free online instruction and practice materials to learners all over the world.
The nonprofit's materials, programs and learning dashboard have empowered students of all ages and subject areas to achieve their educational objectives. In addition to reaching students directly, Khan Academy partners with school districts including teachers, administrators, and parents so that they can implement Khan Academy in classrooms.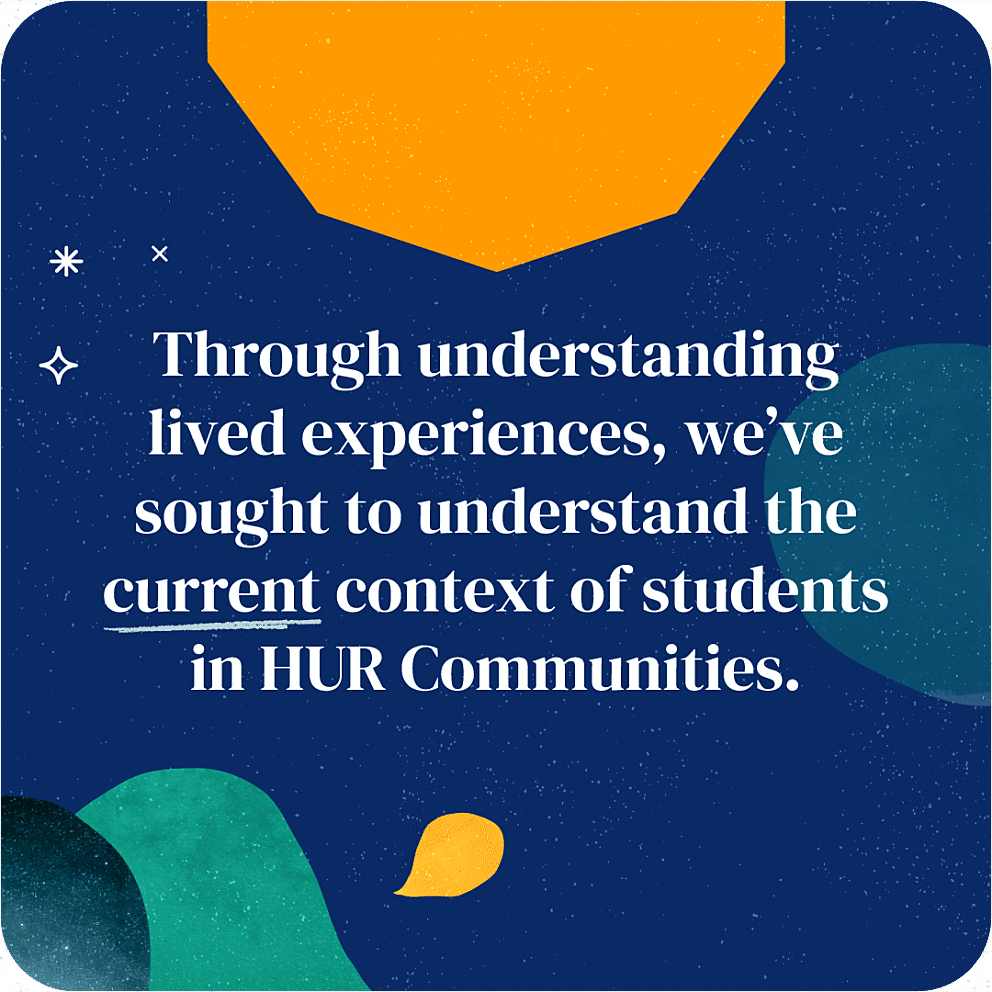 The Challenge
To strengthen the organization's mission of making education accessible to all students, Khan Academy needed a deeper understanding of underserved and underrepresented learners.

The company's existing user base consisted of users from all backgrounds, but who had mostly found Khan Academy through recommendations or word of mouth. Leadership wanted to invest in better understanding the experiences of historically under-resourced (HUR) communities in order to offer solutions to their specific challenges and barriers to access.
To inform their new products and services intended to reach these students, Khan Academy sought Substantial's expertise and leadership in the areas of equity-centered research, strategy and design.
Our Approach
Substantial designed and implemented qualitative research that focused on under-resourced student populations in the 6th-10th grades (with a secondary emphasis on teachers, administrators, and other community leaders).

To mitigate researcher bias and maintain a high standard of research integrity, we enlisted a cultural moderator who was instrumental in providing contextual support. Broad recruitment efforts ensured representation from students with varied lived experiences, and the research team adopted new methodologies to carry out the project during the COVID-19 pandemic.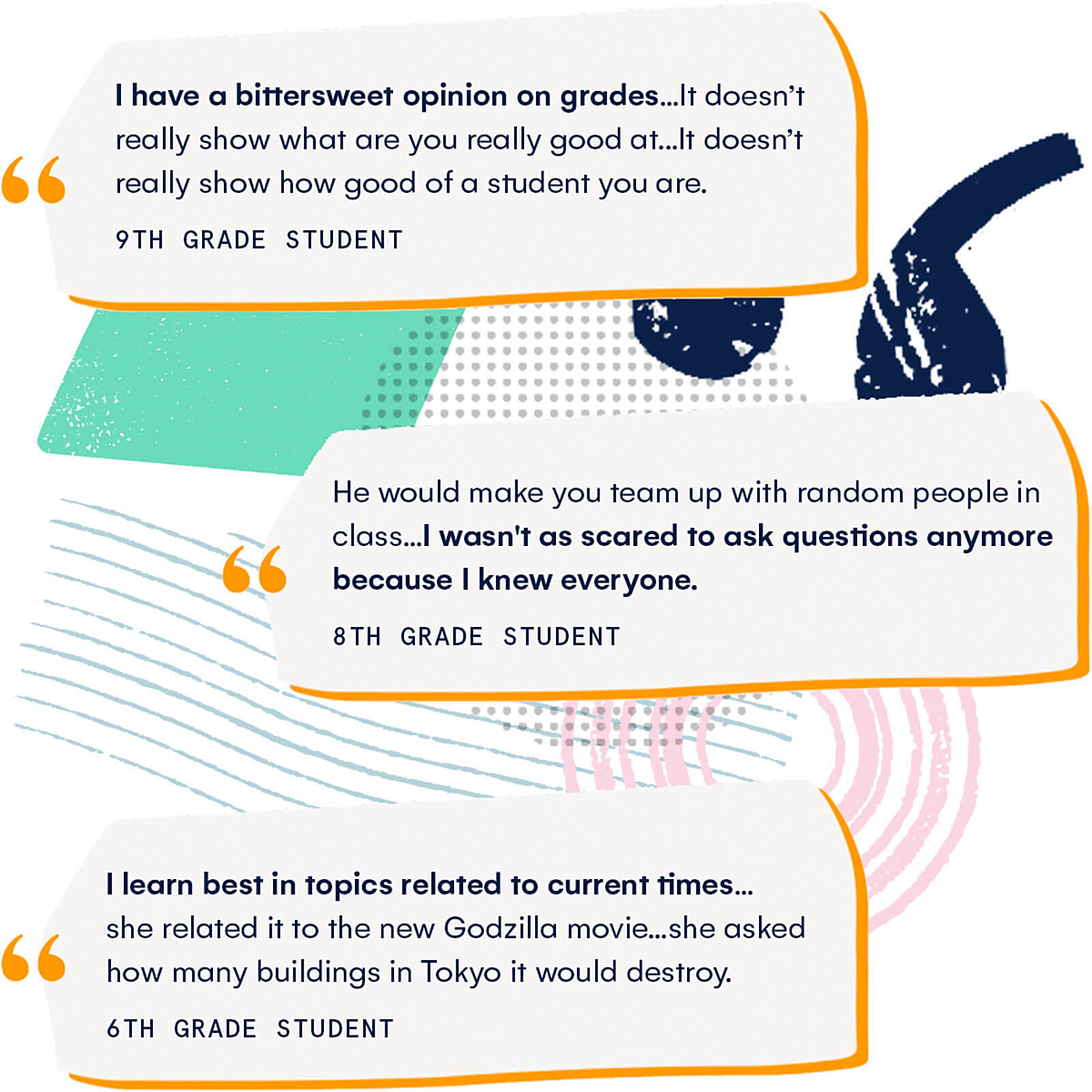 Elevating Voices
The research itself not only shaped discussion around student needs, it also helped students feel like they had more agency over their educational experiences.

In order to elevate students' authentic voices, Substantial used narrative storytelling through videos, direct quotes, and research activities with students to emphasize individual participant stories and lived experiences.

Research synthesis took a systems approach to understanding key internal and external student support systems and the opportunities for Khan Academy to improve engagement.
The Results
Substantial's equity-centered and user-centric approach yielded a nuanced, foundational understanding of student experiences and provided a roadmap for future research.

The identification of contextual insights, opportunity areas, and guidance equity-centered approaches are helping Khan Academy leaders further guide strategy, advance research, and prioritize initiatives.
A variety of storytelling formats - videos, visual designs, highlight reels, interviews, key takeaways, team onboarding materials - support Khan Academy's mission to truly connect with the lived experiences of students and help the company more efficiently onboard new employees with regard to HUR student populations.
Fast Facts
16
Weeks of research, workshops, and synthesis
12
Students from HUR communities interviewed
9
District/community leaders and teachers interviewed
Let's build a better future, together.