Community
SDF 2022: A Celebration of Connection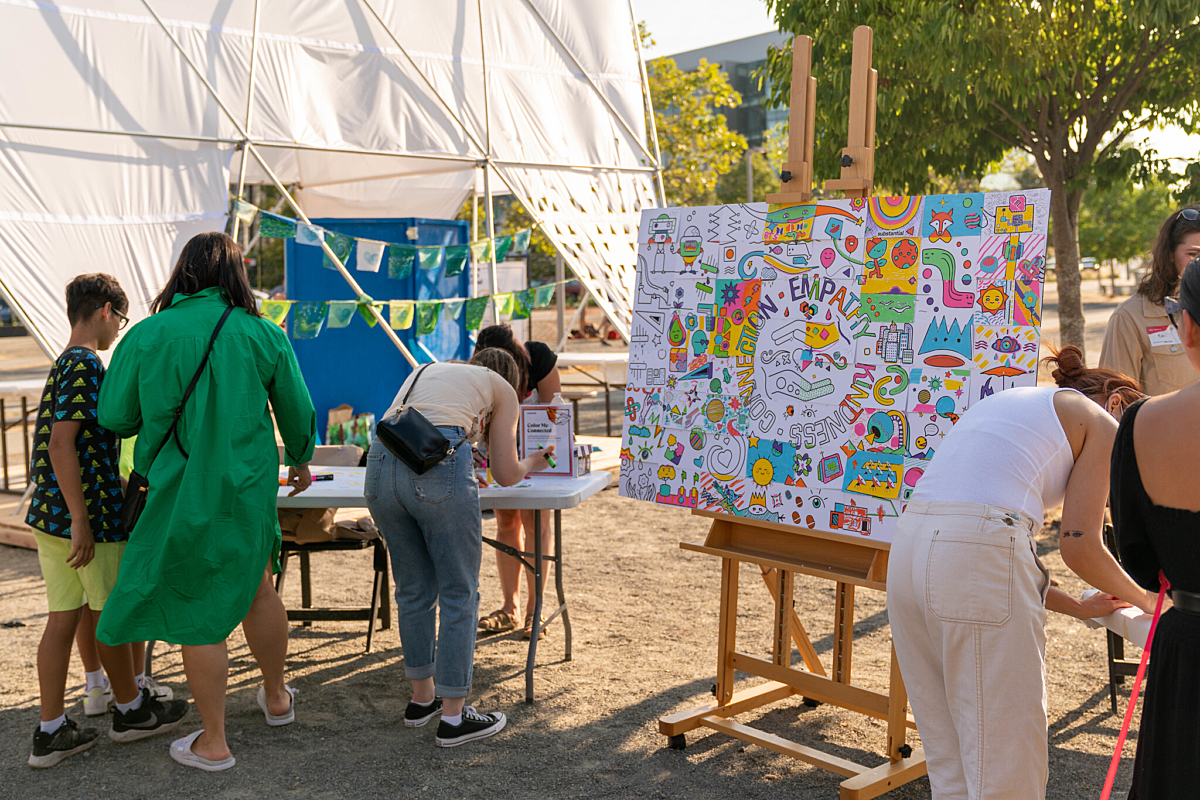 AUTHORED BY:
Christine Johnson & Brianna Manocchio


How can design connect people to exchange ideas, strengthen community, and design a better world?
Substantial joined the greater Seattle community of designers for this year's Seattle Design Festival.
The Seattle Design Festival (SDF), formerly known as Design in Public, was founded in 2011 to celebrate all the ways that design makes life better for Seattle, and to nurture relationships among designers, citizens, city leaders, and future-thinking business innovators. SDF is the largest design-related event in the Pacific Northwest, gathering 120+ partners and over 30,000 attendees to 80+ citywide events for the past 11 years.
Celebrating Connection
This year's festival theme was Connection. After multiple years of social isolation and a physical disconnect, the festival aimed to bring people together through the power of experiential design and in-depth conversation.

"

When thinking about design, there is something very tangible and physical in how things 'connect' – but there is also something very emotional that 'CONNECTION' taps into as well. CONNECTION is a core human need. Our brains are wired to connect. We look and long for social connections. We strive to understand how parts connect to form a larger whole. In a world that is increasingly experiencing disconnection, how can design affirm and strengthen critical connections within our community?

Seattle Design Festival

Source: https://seadesignfest.org/
Substantial's Color Me Connected
Substantial participated in the festival's Block Party, a collection of pop-up experiences and interactive installations in Lake Union Park. Titled Color Me Connected, our pop-up experience relied on the designs of many to complete the bigger picture.

Inspired by patchwork quilts, symbolizing culture, heritage, and creativity, our pop-up experience combines patchwork design and the paint-by-number art game for our pop-up activity. From afar, the paint-by-number image can be appreciated as the larger whole, but upon closer inspection, festival goers and visitors discover unique stories that are expressed through the individual decorated pieces. As pieces fill up the canvas, the design evolved into a beautiful art piece that's represented and created by the collective community. Our installation brought us back to the basics by focusing on the human connection through shared experiences and creative self-expression.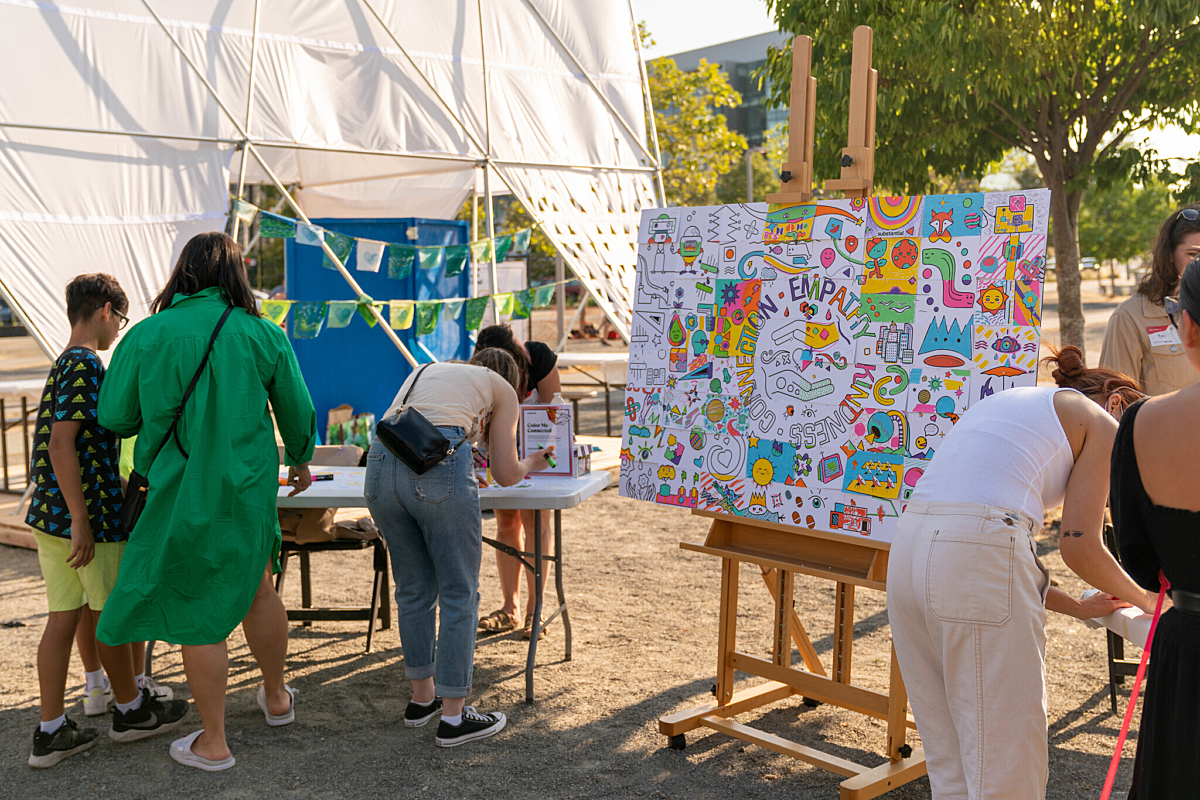 Christine Johnson, UX Design Director:
"I was thrilled to see the final colored-in graphic! So many different patterns, coloring styles and personal touches on each card. That was a huge part of the intention behind the 'connection' concept of the event and the Sub piece specifically. We're all unique individuals and our differences are what's important."
Thank you to the Seattle Design crew for hosting us once again. Thank you to our Substantial team of designers, developers, and marketers who made this a meaningful experience:
Sheryl Cababa, Chief Design Officer and SDF Board Member

Christine Johnson, UX Design Director

Brianna Manocchio, Marketing Manager

Josh Pitney, Sr. Designer

Selina Che, Sr. Designer

Casey Jabbour, Sr. Product Designer

Mike Judge, Director of Development

Kat Ward, Sr. Design Strategist

Anna Wu, previous Product Designer
Let's build a better future, together.