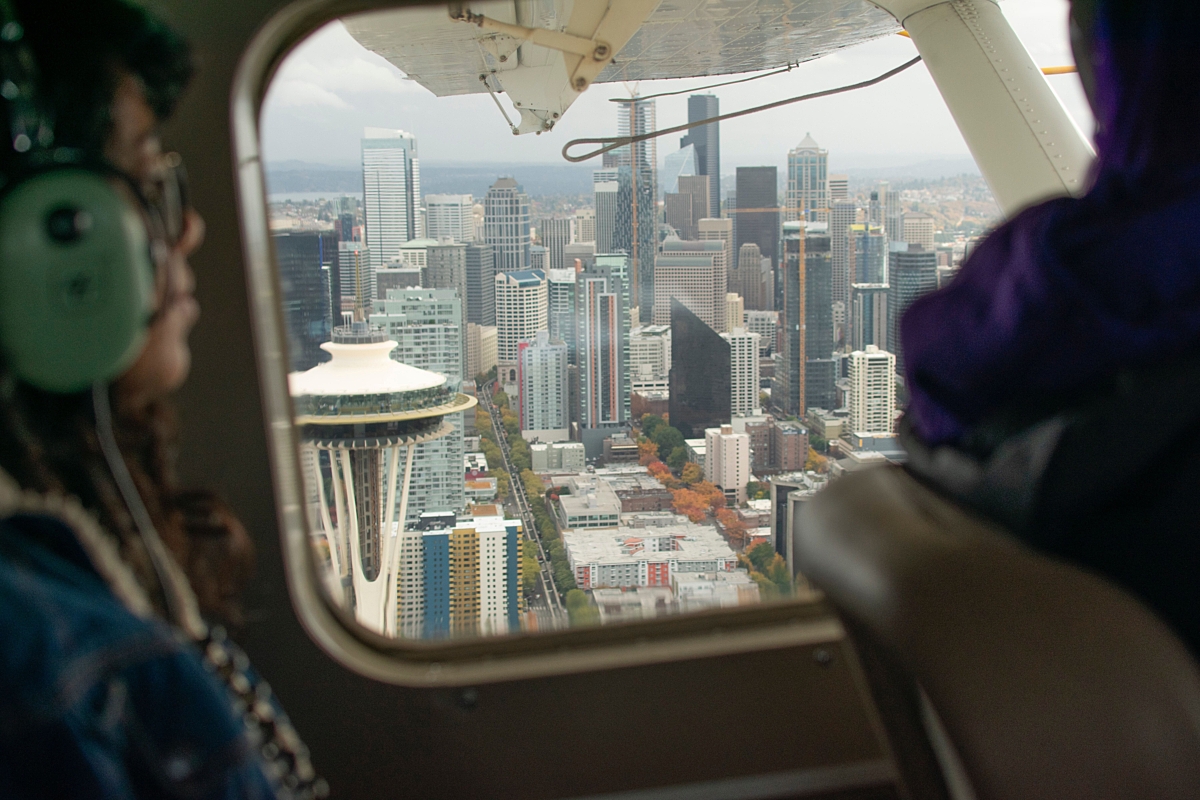 Community
Seeking Funding or Founding a Company in the Seattle Area? Now is a Better Time than Ever.
On Thursday, January 30th, Substantial and Pitchbook Data hosted a panel on the 2020 startup and investment landscape in Seattle.
The meeting of minds kicked off with networking followed by an opening statement by Substantial's Founder, Paul Rush and a conversation including the industry experts:
Julie Sandler, Managing Director at Pioneer Square Labs
Karan Mehandru, General Partner at Trinity Ventures
Brian Kreiner, CFO at Convoy
Cindy Zu (Moderator), Director of Business Development at Pitchbook
The ultimate goal of the gathering was an opportunity to learn what's in store for startups and investors in 2020 and to connect with a mix of VCs, C-Suite, Founders and CEOs. The conversation was broken down into 3 sections:
Why the Pacific Northwest?
Seattle vs. in Silicon Valley?
Hindsight is 2020
Why the Pacific Northwest?
Cindy: You have led a handful of investments in the Pacific Northwest region, including Jama Software, Cloudability, and most recently, you participated in large later stage rounds with Auth0 and Outreach.
Can you talk about the focus you've had on the Seattle region?
Karan Mehandru: "Trinity Ventures has been active in the PNW since 1986. We were some of the first investors of Starbucks, Bluenile, and Zulily. VCs in the bay area are ignoring 2 trillion of value creation by not paying attention to what is going on in Seattle. Currently 60% of our portfolio is in the bay, that number was 90% in years past. Remitly, RealWear, and Outreach are all examples of megarounds from last year based in Seattle."
Cindy: Last year, there was over $4.9B in total deal value in Seattle based companies across all stages. How has the Seattle startup ecosystem changed in the last 5 years? Does any of that surprise you in a good or bad way?

Julie Sandler: With each year Seattle becomes more and more unrecognizable. There are some unbelievable examples of startups doing well. From a talent perspective, it's hard to make the argument that Seattle isn't the best place for technology. The number of seed pitches is higher than when I started in venture several years ago. The quality of talent in Seattle right now is unreal."
Seattle vs. in Silicon Valley?
Cindy: Let's zoom in a bit. Can you tell us why your leadership chose Seattle to be the headquarters for Convoy? Were there other locations that they had considered in the beginning?
Brian Kreiner: "This ecosystem has massive companies that have created value in this world with entrepreneurs and founders to create high quality teams (amazon/microsoft). The team Convoy has created is nothing short of amazing. We've seen folks from Convoy go on to start their own businesses, it's impressive."

Cindy: In your most recent round there were alternative invesotrs what was that choice for you? Who do you want as you grow into IPO and beyond?
Brian Kreiner: "You want an investor who shares your vision and passion you have -- someone who is as excited as you are in the jouney helps along the way. The capital always finds the greatest companies. Every company is staying private longer than years before. Currently 8% of all VC deals are comprised of non-traditional funding."
Hindsight is 2020
Cindy: What's a mistake founders, new entrepreneurs tend to make when starting out?
Julie Sandler: "Relationships really matter and matter over a long period of time. Conversations you start today will matter for years to come."
Julie Sandler: "Failure is not an option with founders. Scarcity of money and resources etc. being outside of the bay can be an interesting tool to be outside of the echo chamber. There's a real advantage to not walk into Palo Alto where everyone is talking about their project and who they raised from etc. you don't get caught up in the buzz and you get caught up in the hiring and focused here. This is a much more scarce region in terms of capital. Not enough in Seattle to meet the opportunity. Karan is wise to be here in the area, but still as a homegrown capital focused person there's still so much opportunity. Know who you're going to and why you're going to them. Use LinkedIn - get to those founders. Treat the meeting as half your own and have them pitch the value THEY can bring you. The sales are in your favor so don't lose sight of the diligence you need to do on your end."

Cindy: Karan and Julie, how many pitches do you hear a month? How many checks do you write to those? What pitches get you excited and what do you look for?

Karan Mehandru: "I met 1,100 companies in 1 year, roughly 4 - 5 per day. Iused to meet with 300 - 400 companies per year a few years ago. The top of the funnel has exploded. So many companies are getting early funding. Be thoughtful about how much you're raising and what you're doing with it. Raise just enough to get you to 18 months. This is the part of Venture Capital I wish someone told me 12 years ago. There's so much capital but they're all getting funded instead of 9 weeks you have 9 days."
Julie Sandler: "I heard from 400 - 500 companies in 2019 and about 40 - 50 of them I spent meaningful time with."
Cindy: Karan and Julie, do you have advice on preparing for market condition?
Karan Mehandru: "You have to take advantage of the market. Make the most of it and be thoughtful. Know when to push the gas and when to push the breaks. Be careful of who you add to your board. There's a reason you woke up every day and decided to start this company - don't get distracted by what other people are doing."
Julie Sandler: "I have met with over 200 C stage funds from 20mm - 200mm it is a great time to be raising money. Make sure you understand who the partner is you're working with who is actually going to sit on board. You should get on the phone with every single founder you can who has worked with that partner."
Thank you to all who attended. Substantial has worked with dozens of startups, like Jane Technologies, to launch digital products. If you're interested in learning how we can bring your idea to market contact us.
Let's build a better future, together.