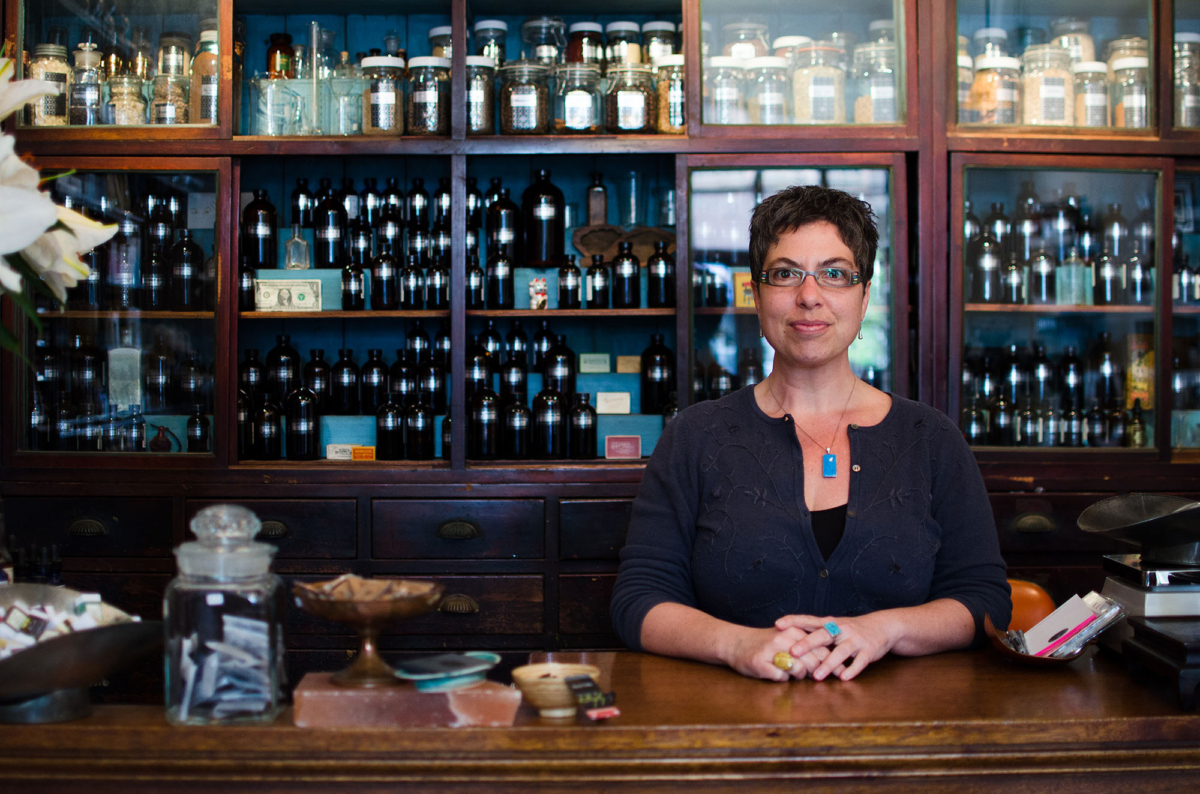 Community
Community Profile: Sugarpill
Sharing a bit about our wonderful downstairs neighbor, the Capitol Hill apothecary Sugarpill.
We strive to be an active member of our many communities, whether it's related to the work we do or the world in which we live. We want to let our audience know more about these organizations in hopes they will share our desire to support however they can.
For this partner profile we introduce our neighborhood herbal apothecary and building-mate Sugarpill. SugarPill features medicinal and culinary herbs, cocktail bitters and bartending essentials, gourmet salts and spices, pantry staples, hard to find chocolates, and a divine selection of natural products for your body and home. Experienced herbalists are on staff and consultations are always free of charge. Here is more about SugarPill as presented by its owner Karyn Schwartz.
There is currently a GoFundMe to support through its Covid-19 closure. Please support if you can.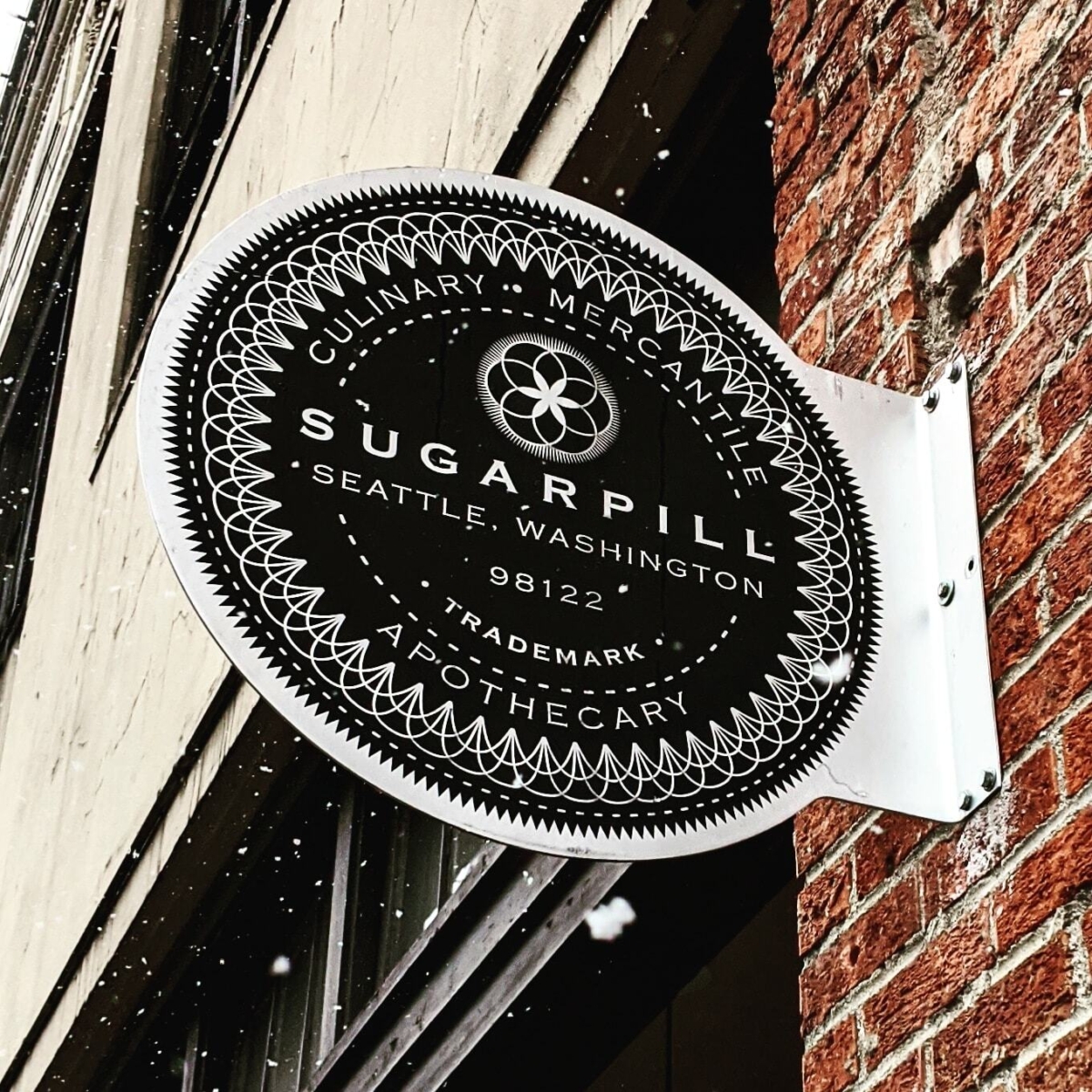 Why did you open SugarPill?
I have been working as a community herbalist for over 30 years, always as an aside to other jobs and projects and business ventures. I never set out to have this be my main profession, but after so long of offering this service in my communities, I realized it was the through-line connecting everything else that I do. Once it became clear to me that this IS my job, I also realized that I needed to create my own forum for doing that job in the way that makes sense to me. Opening SugarPill was not really a choice, so much as a necessity, in order for me to be able to do my work and to make it available to the community as a resource and not a luxury. Most of what I know, we should ALL know, and my responsibility is to give that information to as many people as are interested in using it, for themselves and for others.
What is your mission?
There are a few things that I set out to accomplish by opening this shop. One, as I said above, is to teach people how to take care of themselves and others. Herbal medicine and natural healing are something that everyone should be able to avail themselves of, and yet there is so much mis-information out there, and also so many people who cannot afford to see private practitioners for guidance. I have always preferred to work in settings where I can offer guidance to those in need who might not be able to access it otherwise, and I created SugarPill as a kind of new form of non-profit organization, where the commercial aspect of the store supports me and my talented staff in return for being here and offering our services for free. We do not charge for our consultations; we rely on the purchases that our customers make of medicines and all of the other lovely things we sell here to pay our bills and to be able to keep the doors open for anyone who has questions we might be able to answer.
In truth, just keeping the doors open is the other main part of our mission. Little shops and businesses are vital to neighborhoods. We thrive on connection, and even - and maybe especially - in this time of super-connectivity, we still need to see each other in real time. I think that being in the midst of this pandemic, where people are being deprived of that en masse, we are all realizing just how much we rely on the casual meetings in the street or the coffee shop or restaurant or wherever our day usually takes us, and how much we miss seeing our friends, loved ones, and even the people we barely know but recognize from being in the same communities. SugarPill is first and foremost a place of connection. We are here every day, listening to your stories and witnessing your pain as well as your triumphs, your hopes and fears and dreams and loves and heartbreaks and all of the rest of the humanity people share with us. It is an extraordinary honor to be entrusted with so much life, and it is the invisible gift that so many in-person enterprises offer, that cannot and will not ever be replaced by even the most seamless technology.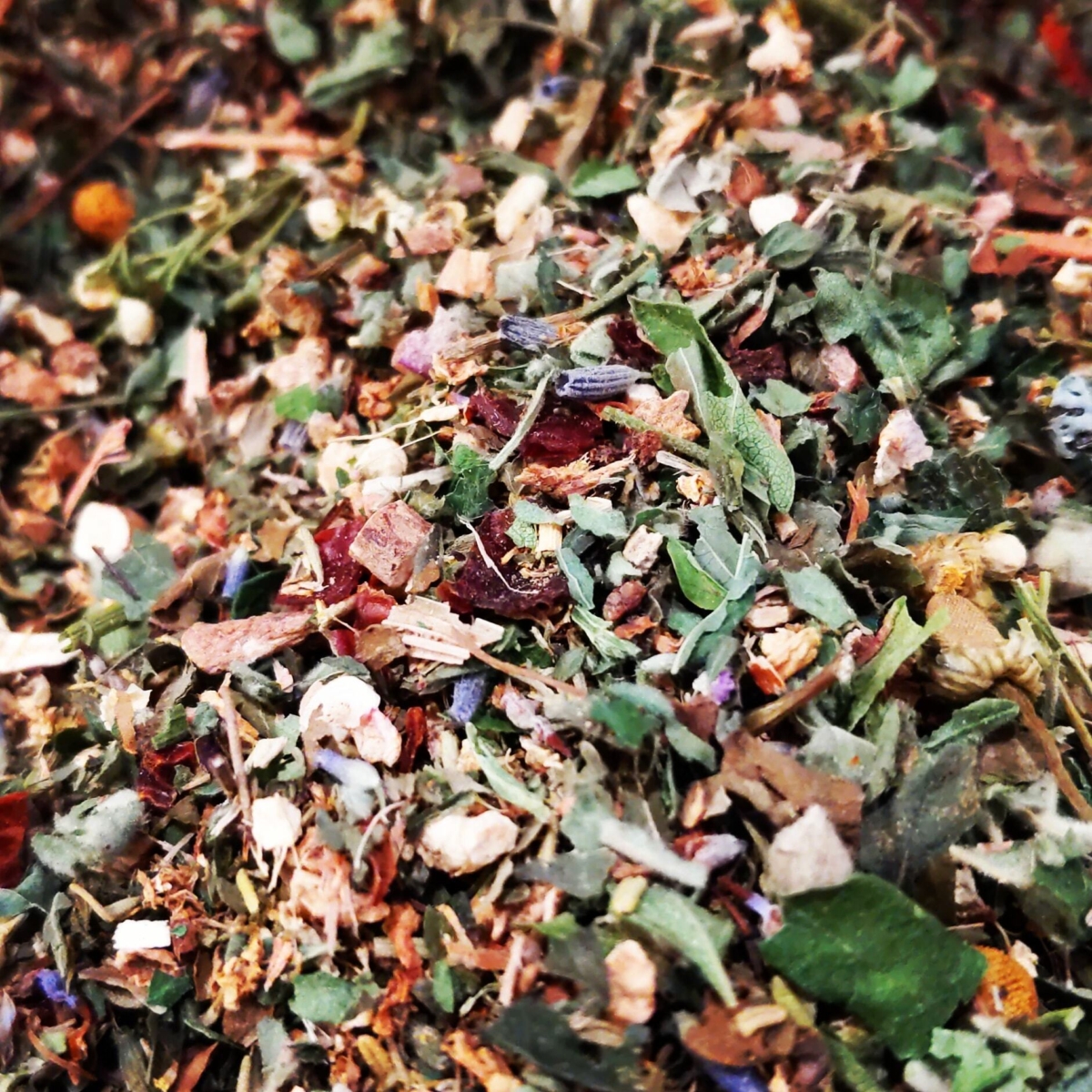 "

SugarPill is first and foremost a place of connection. We are here every day, listening to your stories and witnessing your pain as well as your triumphs, your hopes and fears and dreams and loves and heartbreaks and all of the rest of the humanity people share with us.

"

Karyn Schwarz : Proprietor / Sugarpill
What is one thing you wish the public knew about your work?
I wish people would know that you can come in here without any knowledge at all of herbal medicine, and that even if you never spend a penny here, we will still teach you things that you can use in your daily life, safely and easily, to help you thrive. I know that a lot of people are shy about coming into an apothecary, and they worry that they do not even know what questions to ask. We strive to make this as friendly and unintimidating as possible, and that while we do ask a lot of questions in order to best understand how and if we can help you, we never pressure you to talk about anything that you do not want to share. We are not a clinic, and we are not doctors, but we have a lot of knowledge and experience to draw from, and a huge community of other talented people of all kinds to refer you to if we cannot help. We are just as likely to send you home with homework as we are to offer you something from the store, and we are just as likely to prescribe putting your phone down or taking a walk and looking at the sky as we are to offer you some less-than-delicious herbal concoction. Our main job is to listen to you, so that you can hear yourself say out loud what it is that needs to be healed, and what it is you really need.
What's your relationship with Substantial like?
I could not have dreamed of better neighbors than Substantial. Not having a ceiling between my space and the upstairs was the best thing that ever happened to me. The people who work at Substantial are amazing - kind and generous and creative - and so many of them have gone way out of their way to help my business survive. I have been so lucky to collaborate with Substantial on public art and community projects over the years, and I am always so happy to tell people about the company when they come in and ask me what goes on upstairs. I am also forever indebted to Substantial for pretty much all technological assistance I have needed for all of the going-on-ten years that we have been neighbors. Without you, I would not even be able to send an email.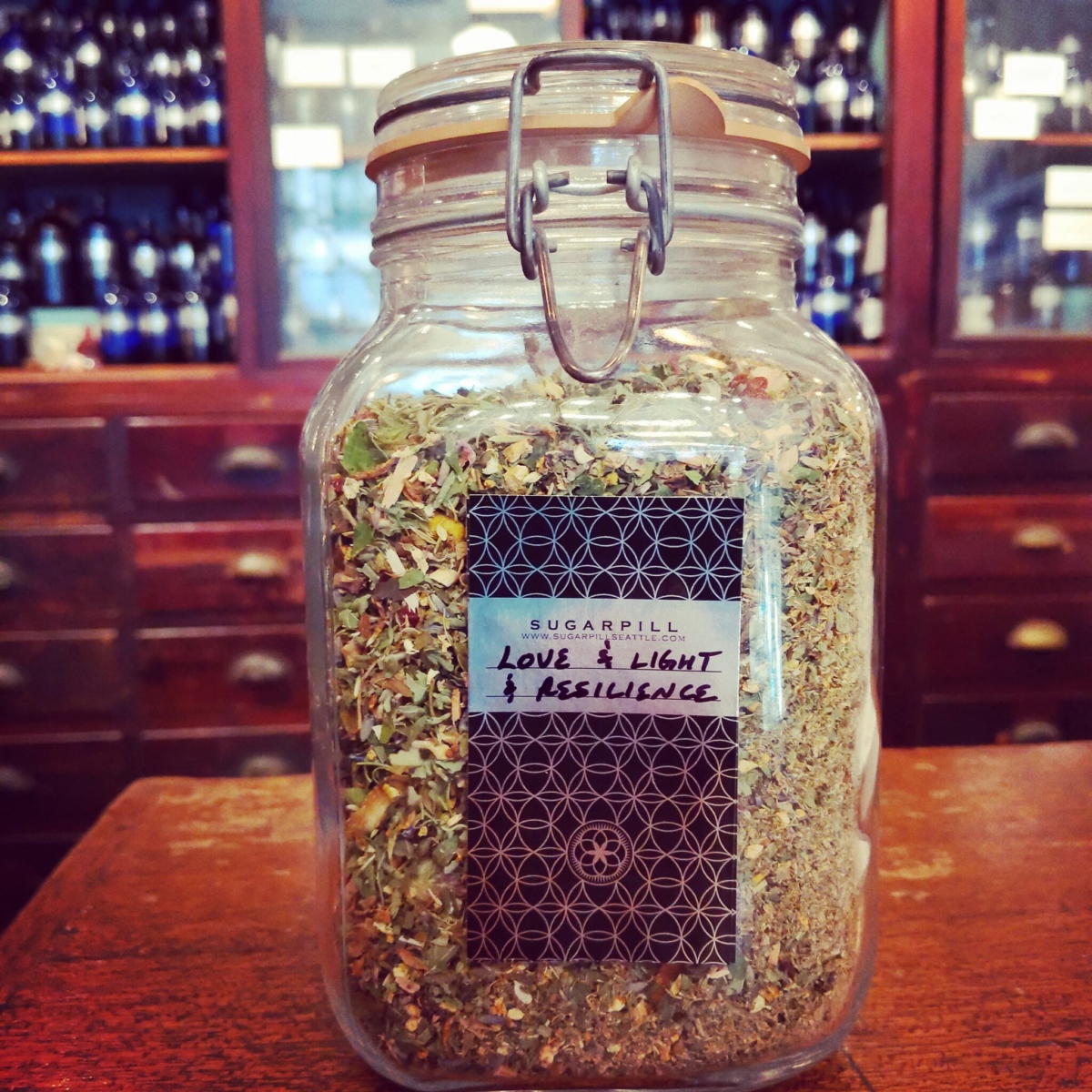 How can the community support you right now?
Keep us in your minds. We are coming back, and we cannot wait to be here for you all again. We are doing some limited mail orders during this time of being closed as a non-essential business, and we also have a GoFundMe up to help cover losses for the time we have been closed. (We closed nearly a week before the mandate, actually, because we know - as Substantial did - that it was necessary and the right things to do.) But even more than that, please support the other businesses in the neighborhood. Everyone is having a hard time, but especially our unique little shops and galleries and theaters and the jewel of the neighborhood right across the street - The Century Ballroom. These are all irreplaceable, and while I have every confidence that SugarPill will pull through this crazy time, I really want to make sure that there is a neighborhood to come back to. We are truly all in this together, and we have to take care of one another.

Let's build a better future, together.