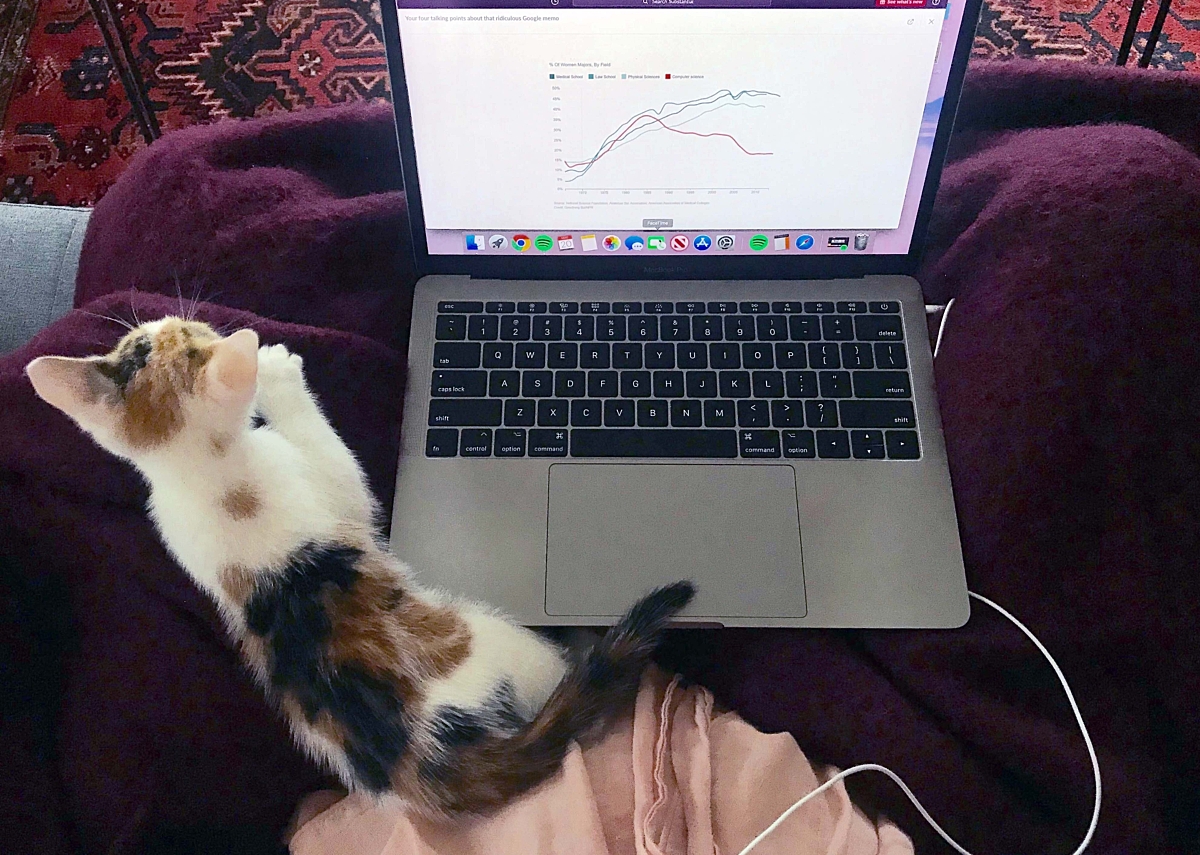 Culture
Maintaining In the Age of Coronavirus
What we've done as a company to stay a cohesive team while sheltering at home due to Covid-19.
As of this writing, Washington's stay-at-home order due to the Covid-19 pandemic has been extended through May. We have been working remotely since March 5th, when many local tech offices did the same ahead of the governor's declaration. The cloud-centric nature of our workflow and tools (may we suggest Hello Epics?) and our experience with remote staff & clients softened the blow, but as with everyone else, we're figuring out day by day how to be effective, supportive, and connected through this period. We've enjoyed learning what other companies have done and wanted to share what's worked for us. We'd love to hear what's working (or not) for your organization.
We'll break this down into three different (overlapping) categories: Communication, Care, and Comradery.
Communication
We'd rather have everyone be over-informed than under. We've been kicking off our weekly all-company meetings (now exclusively on Zoom) with Covid-19 updates and an open Q&A. The meeting gives everyone a forum to keep up to date, in addition to being a moment to see the entire company.
Those official updates are also shared to our all-company Slack channel, but not everyone wants another constant stream of pandemic content, so we have a Slack channel dedicated to Covid-19 as well. This channel gives people an avenue to share articles, discuss events, and commiserate while letting others opt out.
Our employee handbook is the definitive resource for various company policies. However, it could be considered a bit unwieldy in its thoroughness, so we've created a Covid-19 action plan, a living document excerpting policies and benefits, new and old, that apply during this time. Since we're adjusting our company response based on shifting government and medical guidelines, it's proven invaluable to present that information in an easily digestible format.
More broadly, we want to make sure we're calibrating our information delivery appropriately, so we've sent out surveys (once soon after closing the office and again a month later) asking specifically about our response to Covid-19 and the effects this period is having. This has given us wonderful insight into people's experiences. Questions include:
I feel up-to-date with Substantial's response to COVID-19 and how that affects our business.
I have the right tools/equipment to be able to perform my role remotely and/or know how to get necessary support.
I am able to perform my job duties effectively while working remotely.
What is the biggest difficulty you are encountering due to the office closure?
What could your manager/leadership do to better support you during this period of remote work/office closure?
We can't make this go away on our own, but we can do our best to make sure we're getting people the right information and resources when they need it most.

"

These are not normal times and we aren't just "working from home." We're working at home during a public health emergency, which brings its own slew of distractions, unideal ergonomics, and uncertainty.
Care
The above addresses the company overall. However, the specific emotional/mental/logistical burden of this period is highly situational, so we have to use other means to address the needs of individuals in addition to the company as a whole.
Our managers get some of this more personal perspective as they check in with their reports. We happen to use Lattice, which allows us to push suggested topics for our managers' 1-1s specifically to ask about Substantial's Covid-19 response/remote work. When appropriate, notes are shared with other managers in aggregate format in our Managers Forum. We happen to use Lattice for both our surveys and our 1-1s so that streamlines both processes.
Some of the biggest initial issues people had were simply about the limitations of their home setup. We allowed people to visit the office to pick up gear (following disinfection & social distancing protocol), and for those for whom that wasn't an option, we'd either arrange for a delivery or order something new. This has been a (surprisingly) small investment thus far, with new requests coming in as people recognize the limitations of their workspace over time. However, many employees have shared that it's made a huge difference in their ability to work. Again, the fact that people were already used to working from home helped to soften the blow, but better to have those tools in the hands of the people that need them than in the office gathering dust.
Comradery
Even with all of that, there's more to work than just the job, there's more to being a team than just collaboration, and there's more to an office than just bodies in a room. How do you recreate or replace the metaphorical water cooler, an impromptu lunch, or a group outing? You can't, but you can adapt what you already do and try to take advantage of what being remote does provide.
When someone leaves Substantial, we ask how they'd like to be sent off (happy hour, breakfast, snacks, etc.). Our last departure was two weeks into our office closure, so we couldn't meet there and couldn't go anywhere else publicly either. So we created a Dropbox folder and had everyone put their own goodbye in there, whether it was a video, image, song, or text document. It was touching to see the leaving employee's response to the folder when they joined the virtual social hour on their last day.
These social hours are held via Zoom to close out the work day. Originally daily, we now have them twice a week, with the Tuesday edition dedicated to an activity (Jackbox games, trivia, scavenger hunts, etc.) and the other being freeform. It's a nice way to get some laughs in, catch up, and generally hang out despite the distance. Twice weekly keeps these happy hours regular enough to not induce FOMO if someone can't make it, but novel enough that they're still special occasions.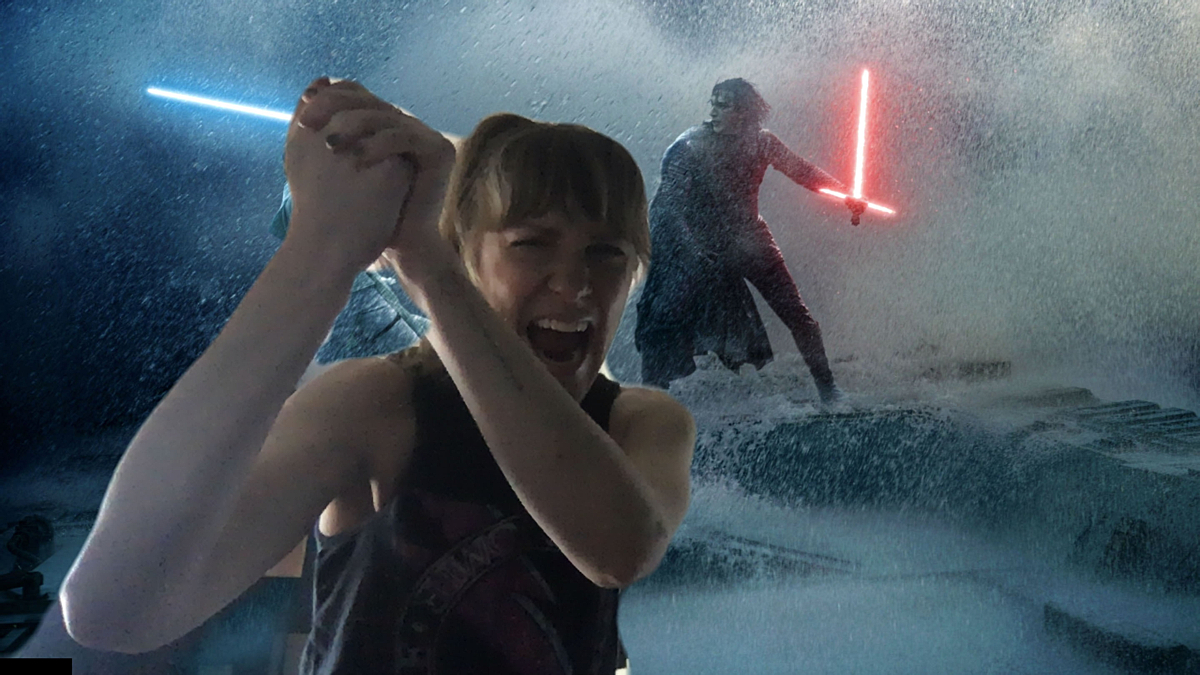 For more everyday bonding we've got Slack, which you've by now gathered is one of our go-to communication platforms. As mentioned above, we have our general channels and one dedicated to Covid-19. We also have groups for specific groups and interests, and this has been an opportune time to remind people of them. Our notable groups topics include plants, cooking, social good, and of course Animal Crossing. We have lives beyond our work and these various threads are a welcome distraction and opportunity to be more of our full selves, one topic at a time.

Lastly, in a case of something new, we recently had our first Spirit Week. Every day had a theme and people would dress accordingly, with some going so far as to organize with others or coordinate with their backdrop in Zoom. We've also managed to keep our weekly yoga classes via Zoom as well (with some people feeling more comfortable about joining in from the comfort of home).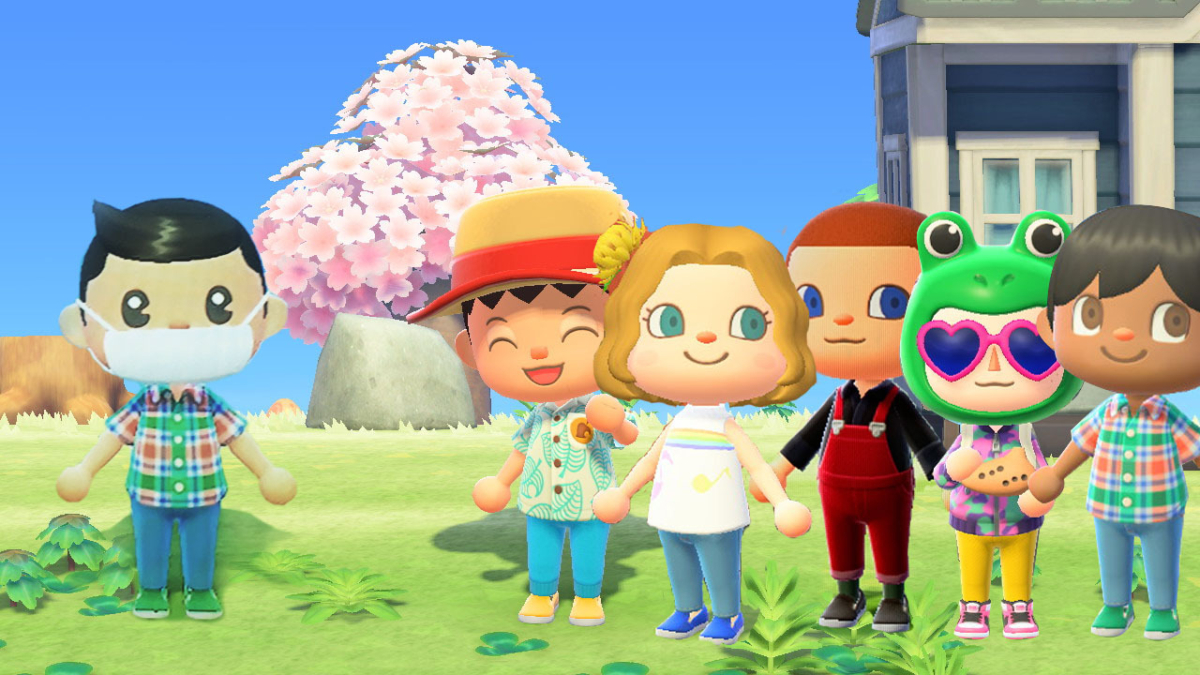 Closing Out
The biggest thing we're trying to impart on everyone is grace. These are not normal times and we aren't just "working from home." We're working at home during a public health emergency, which brings its own slew of distractions, unideal ergonomics, and uncertainty. Our Zoom calls have more child, pet, and delivery interruptions than usual, our meals have become increasingly haphazard, and there is a higher need for short mental breaks during meetings (puppy webcams and group stretches are great for this). Through it all, we're still doing the work and supporting our clients and teams as best we can and there's solidarity in weathering this experience together.

That's some of what we're doing here at Substantial during these times. We hope you and your teams have found ways to cope as well. What's working for you and your company? Please feel free to reach out and let us know.
Let's build a better future, together.