Culture
Wilma Lam Joins Substantial as Associate Director of Strategy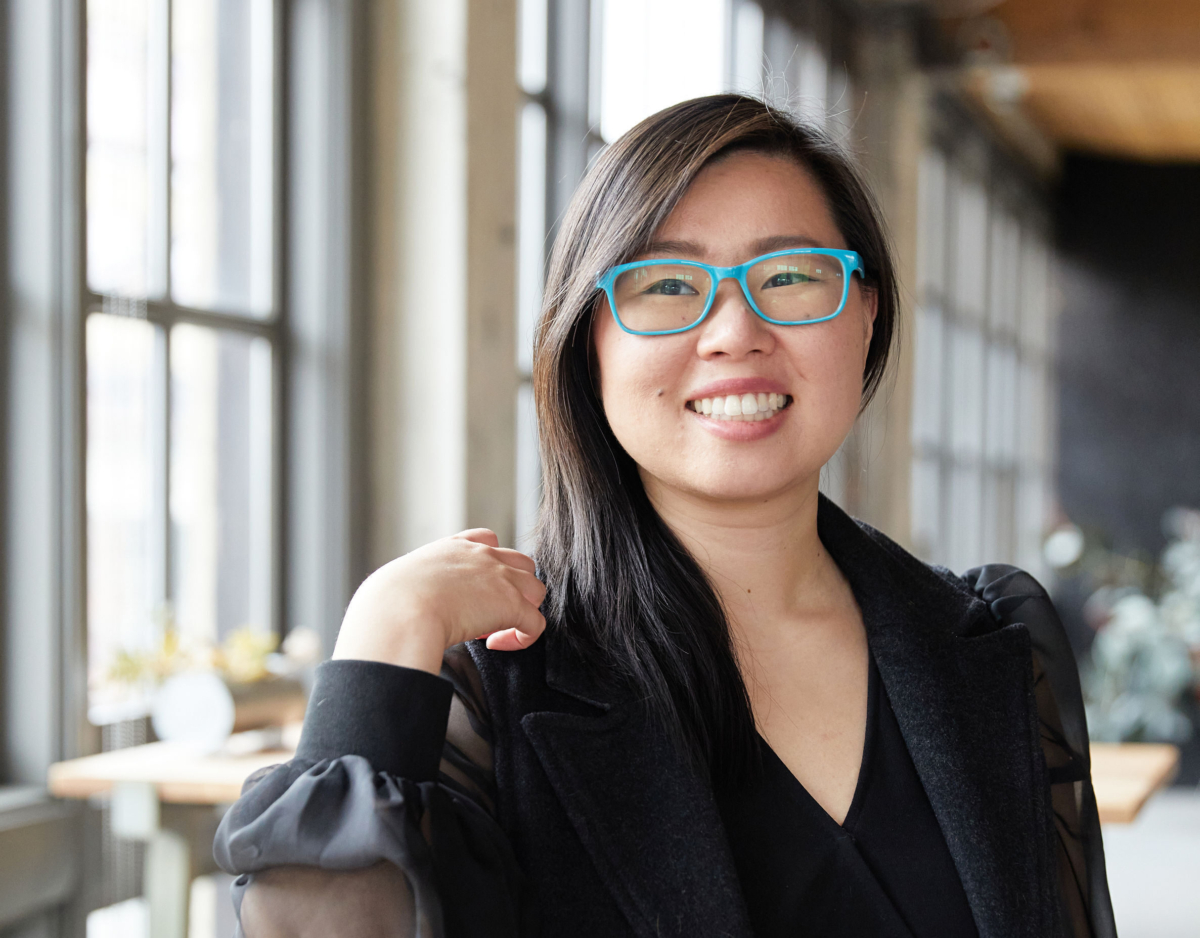 Substantial is thrilled to announce Wilma Lam has joined as Associate Director of Strategy! Wilma has an interdisciplinary background bringing together business strategy, experience design, and product development. Prior to Substantial, she led business innovation and design strategy initiatives for Johnson & Johnson's design group and MetLife's Innovation Centre.

Her design approach incorporates understanding complex systems and the impact of business and societal incentives. As a researcher and strategist, she emphasizes the importance of working across scales - thinking at the individual, societal, and global levels in developing new products and services. She brings project experience in consumer products, connected devices, healthtech, and digital services.
When she's not in the office, Wilma can be found enjoying Marymoor Dog Park with her dog Loki or volunteering with Habitat for Humanity and All Hands and Hearts.
Wilma holds a MBA from the Yale School of Management, with a focus on Design and Innovation, and a Bachelor of Architecture from Cornell University.
Why did you decide to join Substantial as our Associate Director of Strategy?
There is a blend of thoughtful inquiry and 'get it done' attitude that is core to Substantial. The team has a passion for understanding, making, and launching things across many industries and technologies that really resonated with me. With this role specifically, I am excited about the opportunity to use research and strategy to shape solutions from early problem identification through execution.
What skills do designers need in order to adapt to the future?
The umbrella of design is increasingly interdisciplinary. The biggest need is for hybrid designers who can navigate across disciplines from graphic design and industrial design through digital design and service design. A mindset of curiosity and adaptability are probably the most important skills to know as the field of design continues to expand. The disciplines I'm focused on right now are systems design to understand complexity and communication design to navigate information.
What is a problem you cannot stop thinking about that design could solve?
Having spent the last period of my career in the healthcare industry there are a number of problems within the complexity of the healthcare system that design could help simplify that would improve the experience of patients, caregivers, and healthcare providers. The initial process of scheduling doctor appointments, coordinating specialist care, and cross-referencing with payer systems are incredibly daunting for patients and their loved ones. Even patient intake forms are often structured based on how digital systems capture data rather than how human beings think about their life and health. There is a great opportunity to redesign for better understanding and use.
Are you optimistic about the future of technology?
Yes, I'm optimistic. New technology can bring breakthroughs to treat disease, provide greater access to education and information, and reduce waste. At the same time, it is important to scrutinize technology (and incentives around it) to prevent unintended consequences and ensure it provides improvement to all of society, not just the privileged few.
Who are some mentors or role models of yours in the field of design and technology?
John Maeda both for his thoughtfulness on the convergence of design and technology and what it means to lead and empower. Kevin Bethune founder of dreams • design + life for the empathy and conversation he brings to the future of design as a discipline and an industry. Maria Giudice founder of Hot Studio and co-author of Rise of the DEO for her passion in the power of design. Jewel Burks, Head of Google for Startups and Managing Partner at Collab Capital for her focus on leveling the playing field in tech.
What is your favorite app, and why?
I'm a huge fan of FightCamp which brings the Peloton treatment to boxing and kickboxing with glove sensors and measures for punch speed and frequency. It provides a great combination of trainers, techniques, and tech to transition training to the home. It has been a game changer for my training since transitioning to working from home.
What are you currently reading?
Fun reading - Dog Is Love: Why and How Your Dog Loves You by Clive D.L. Wynne
Nightly wind down reading - The Wisdom of Compassion by the Dalai Lama and Victor Chan
Weekend deep reading - Behave: The Biology of Humans at Our Best and Worst by Robert Sapolsky
Let's build a better future, together.