Culture
Michael Smith Joins Substantial as Director of Design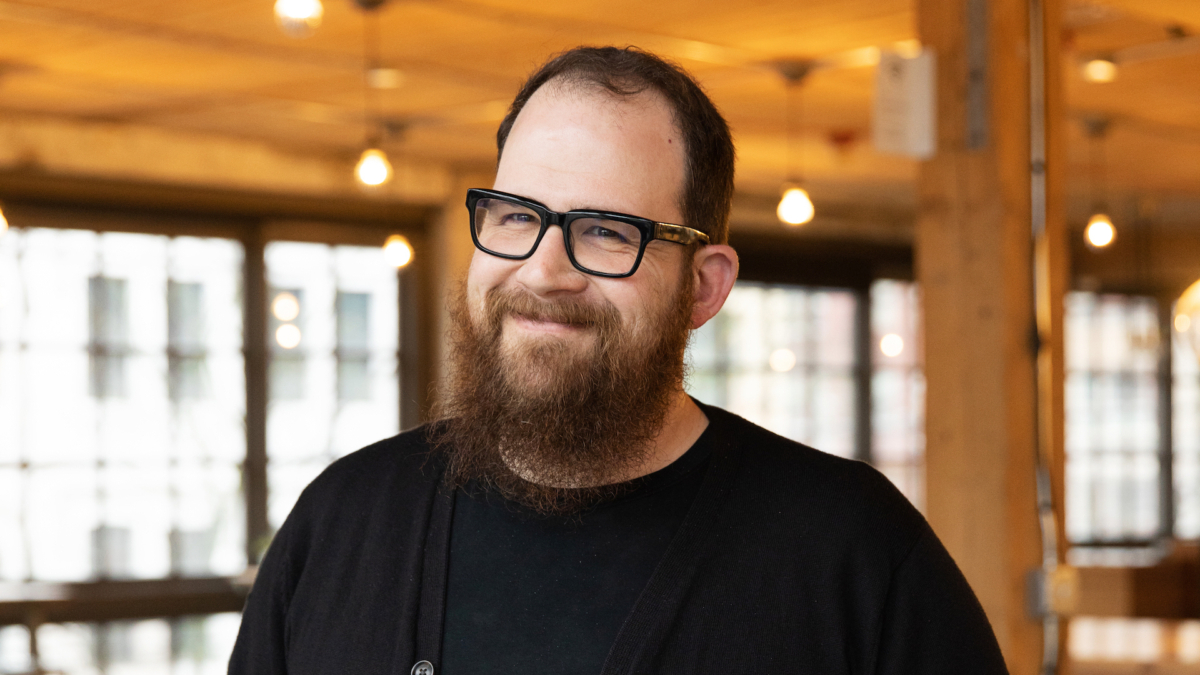 Michael is an experienced interaction designer and design researcher. He previously honed his craft at frog and is deeply involved with the University of Washington's Master of Human-Computer Interaction + Design Program. Michael recently joined Substantial as Director of Design, and we couldn't be more proud to work with him.
His personal practice today is centered around speculative and critical design, but he still loves grounded, practical design as well. We're fortunate to have his expertise in developing and innovating on clear and actionable design & product strategies. Michael thrives on complex and ambiguous problems and has a special knack for making sense of complicated circumstances.

When he's not in the office, he can be found at the University of Washington helping educate the next generation of world-class design thinkers and makers through studio and lecture courses.
Michael sat down with our communication team to discuss his move to Substantial and the future of design.
Why did you decide to join Substantial as a design leader?
It was all about the opportunity. I saw how over the last decade Substantial has demonstrated that a deeply collaborative approach to design and development can deliver successful products. That made me realize how much I wanted to be a part of a culture that could embody those values in product strategy, user experience, and design research.
How has the field of design evolved over the past several years? Do you see any trends or anticipate any changes in the immediate future?
I'm excited to see an increased interest in speculative design as a part of the design discipline. It gives a vocabulary to talk with our clients and stakeholders about imagining exciting new futures through exploring human relationships with technology. I'm also excited about a seeming resurgence in interest around cybernetics (as coined by Norbert Wiener in the 1940s) as we anticipate a future where technology has more and more control and power in the everyday lives of people.
What is a problem you can't stop thinking about that design might solve?
I don't think design solves problems. The kinds of problems we're facing in the world are so complex and difficult to understand that the best we can hope for is a response to a problem, and then to observe and understand how that response has changed the problem. We have to approach things with an experimental mindset and to respect different kinds of evidence to help us decide what to do next.
Additionally, very few things of import can be accomplished with just design. The age of authorial design has come to an end, and great designers need great collaborators to put meaningful things into the world.
Are you optimistic about the future of technology? Why or why not?
Absolutely. Technology has been a part of human systems for thousands of years, and there is a fascinating lens of human history to be observed through our relationship with things. Our collective future will be increasingly linked to the ways we use technology to respond to the grand challenges facing the world today.
Who are some mentors and role models of yours in the field of design?
Erika Hall, founder of Mule Design and author of Just Enough Research. Daniela Rosner, a colleague of mine at the University of Washington, who wrote the vital book Critical Fabulations—I look up to her so much, and it was such a joy to get to teach with her last year. Fiona Raby and Tony Dunne, who were my first introduction to speculative design. Finally, Donella Meadows, who's book Thinking in Systems is an unshakable foundation of my entire design practice (and life, if I'm being honest).
What are you currently reading?
Uncanny Valley by Anna Wiener, Discursive Design: Critical, Speculative, and Alternative Things by Bruce and Stephanie Tharp. A copy of Ursula K. Le Guin's The Dispossessed is always on my bedside table.
Let's build a better future, together.